Why Amrita Hospital?
Our team of experts provides top-notch medical treatment with empathy using the most advanced technology.
Your health is our priority. Amrita Hospital ensures you and your family receive the best possible medical care and assistance. We strive to create a warm and safe healing environment for you and your family. Over the past decade, Amrita has been unflinchingly devoted to improving healthcare and treatment. Medical specialists have been working diligently to conduct research and educate future generations of doctors and healthcare workers.
As our entire team works toward your speedy recovery, we utilize highly-trained doctors and cutting-edge technology in the field of medical sciences.
1300+

Bed Capacity

10M+

Cured Patients

128+

Medical Apparatus
Our Departments & Centers
Accreditations & Certifications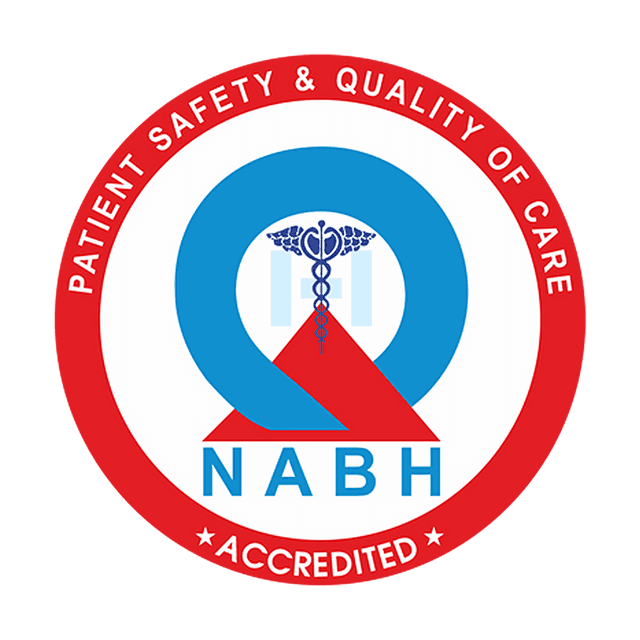 NABH
Amrita Hospital is the first university teaching hospital to get NABH accreditation in the country.  The National Accreditation Board for Hospitals & Healthcare Providers (NABH) is a constituent board of Quality Council of India, set up to establish and operate an accreditation programme for healthcare organizations. NABH accreditation is an assurance that healthcare providers meet specific standards of patient safety and care. It is widely recognized as a symbol of quality in the healthcare industry and can foster credibility and trust between healthcare organizations, patients, healthcare professionals, and other stakeholders.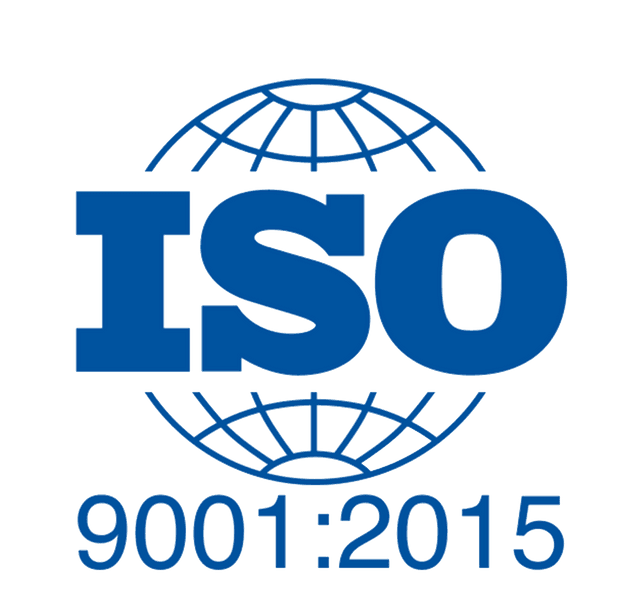 ISO
The ISO standards provide a guarantee of quality across boundaries and geographies. Amrita Hospital in Kochi is accredited with ISO 9001:2015 standards. ISO 9001:2015 is a standard for quality management systems that emphasizes customer satisfaction, continuous improvement, and regulatory compliance. By following these requirements, organizations can strive to improve the safety and quality of care they provide, and consistently meet the expectations of both customers and regulatory bodies.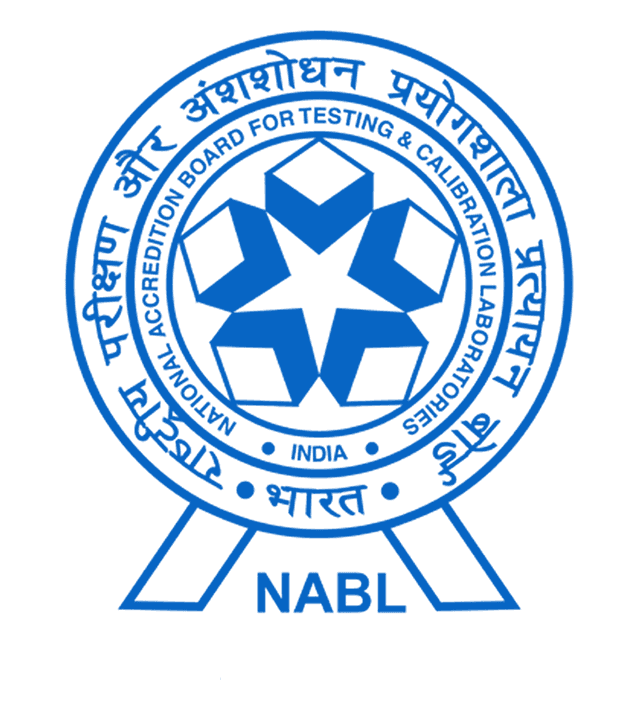 NABL
The National Accreditation Board for Testing and Calibration Laboratories (NABL) is a board that operates under the Quality Council of India. It is responsible for providing accreditation to testing and calibration laboratories in India, and for promoting the quality of testing and calibration services in the country. By achieving NABL accreditation, our laboratory has demonstrated its ability to perform accurate and reliable tests and measurements, and to ensure that its results are traceable to national or international standards. NABL accreditation also indicates that the laboratory has implemented a quality management system that adheres to international standards and best practices.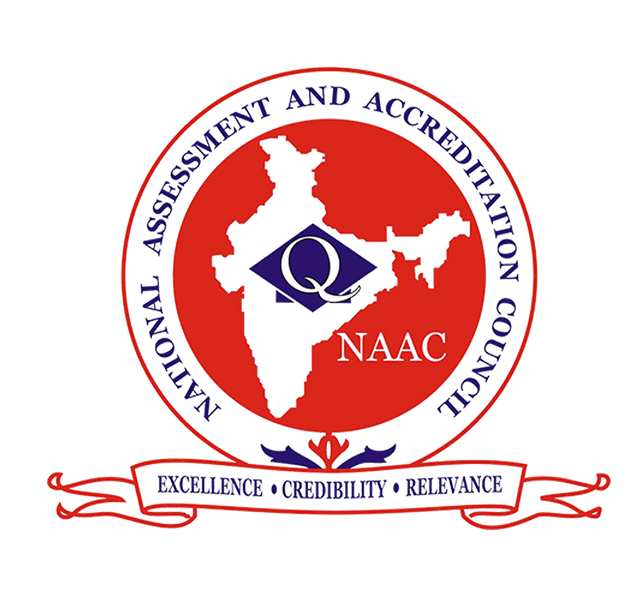 NAAC A ++
Amrita Hospital the university teaching hospital of Amrita Vishwa Vidyapeetham. The university has been accredited (Cycle-3) with an A++, the highest grade, by the National Assessment and Accreditation Council (NAAC), an autonomous body established in 1994 by the University Grants Commission (UGC) of India to assess and accredit institutions of higher education in the country and headquartered in Bengaluru.
News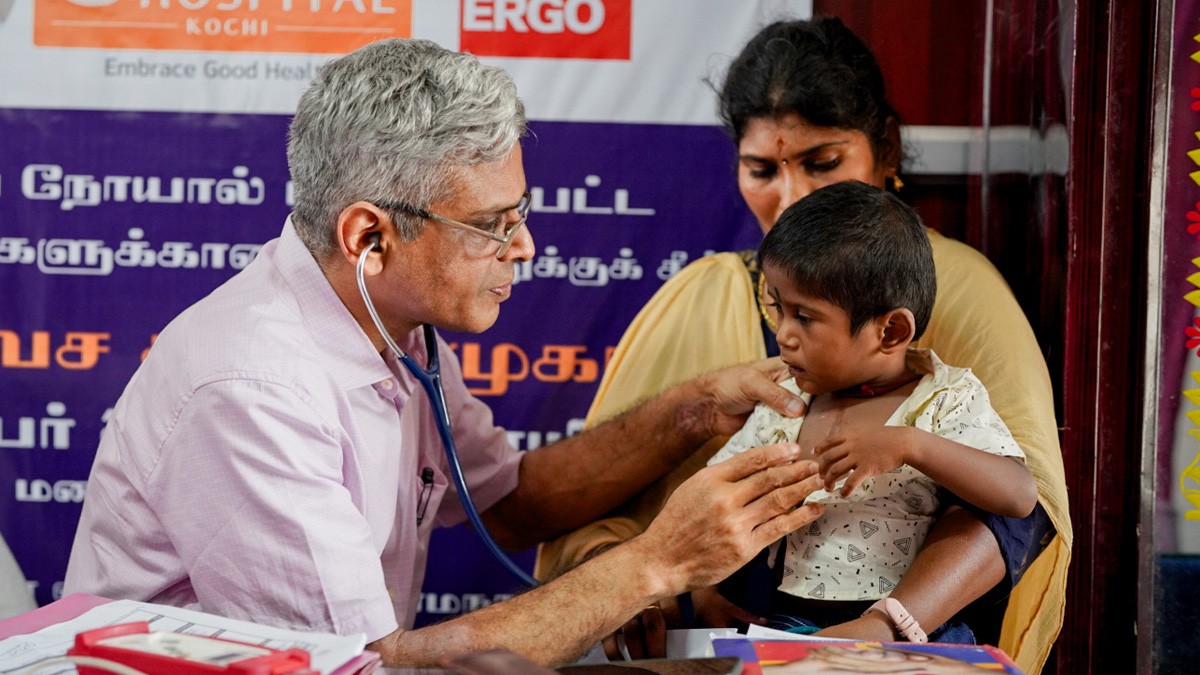 News . 03 Dec 2023
Amrita Hospital screens more than 270 children in a free cardiology camp in Tamil Nadu
Read more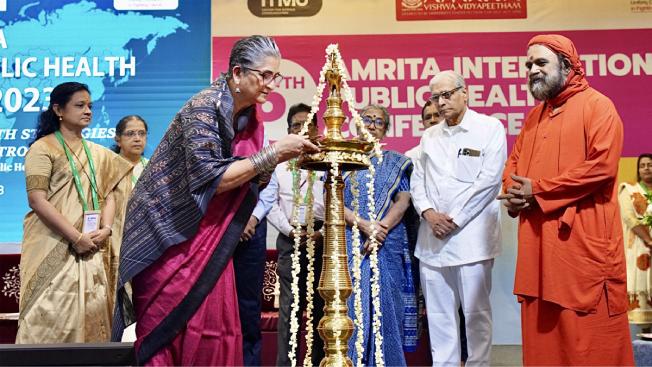 03 Dec 2023
Amrita International Public Health Conference focuses on advancing cancer control strategies
Healing for the Soul, Unlocking the Secrets to Recovery
Connect to our expert doctors, who share their insights and knowledge to help you heal and recover. From practical tips to inspiring stories, we offer a wealth of information to help you heal faster and get back to a healthy, happy life. Join us on our journey to better health.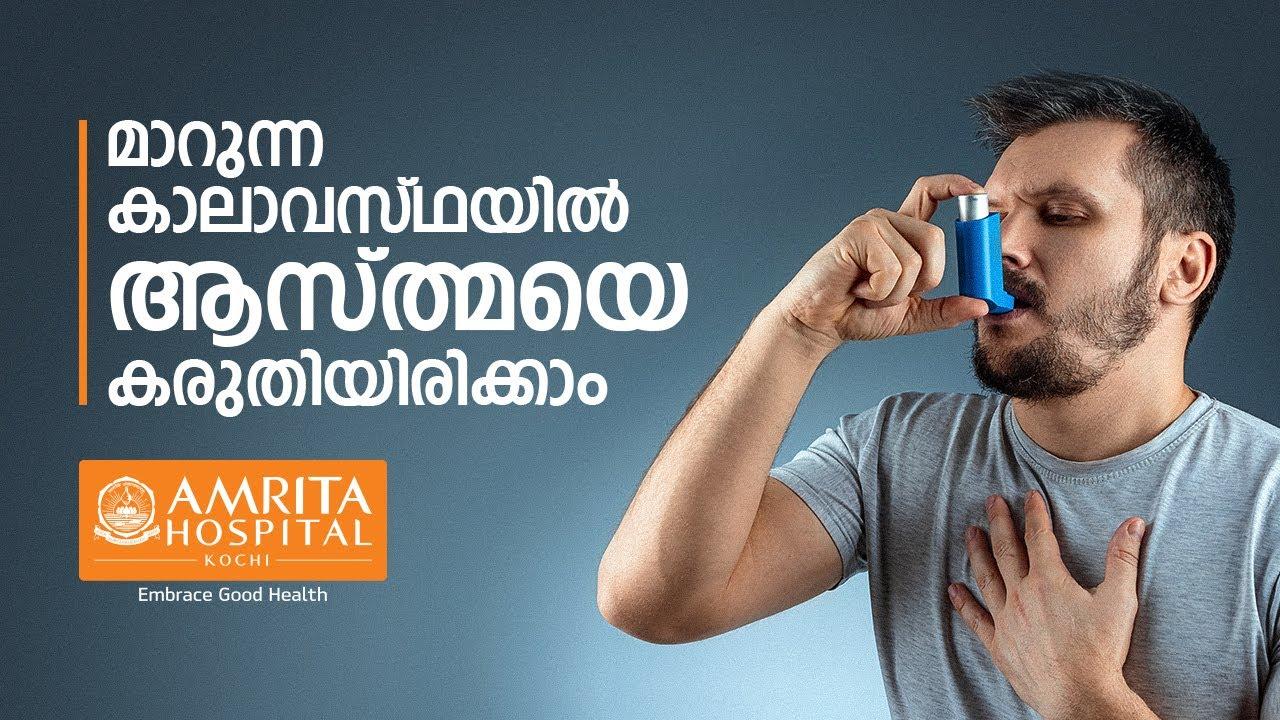 Breathe easy amidst a changing climate and increasing pollution with asthma control.
Dr. Akhilesh K,

Amrita Hospital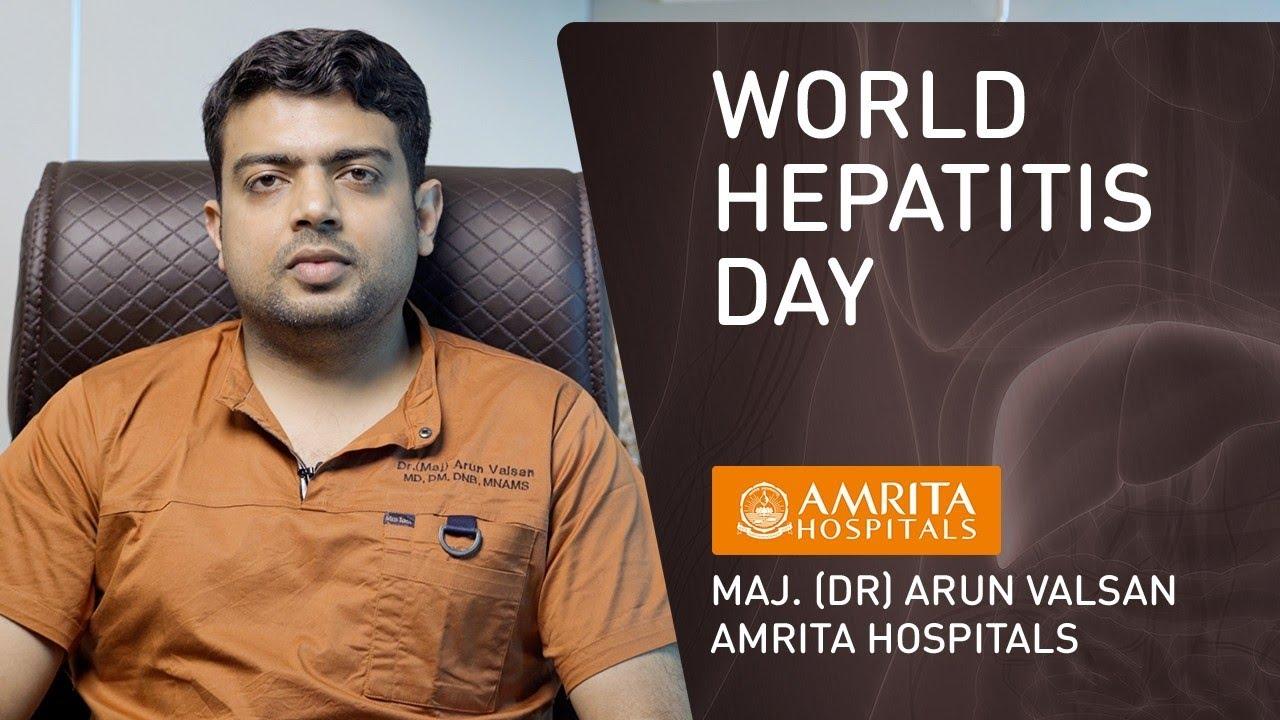 Protect Your Liver: Get tested for Hepatitis B and C - World Hepatitis Day
Dr. (Maj) Arun Valsan,

Amrita Hospital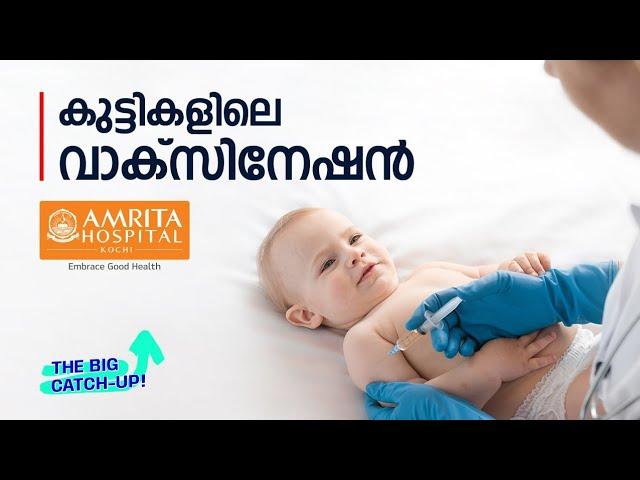 Celebrate World Immunization Week 2023 from April 24 to 30 with The Big Catch-Up
Dr. Sreya Nair M,

Amrita Hospital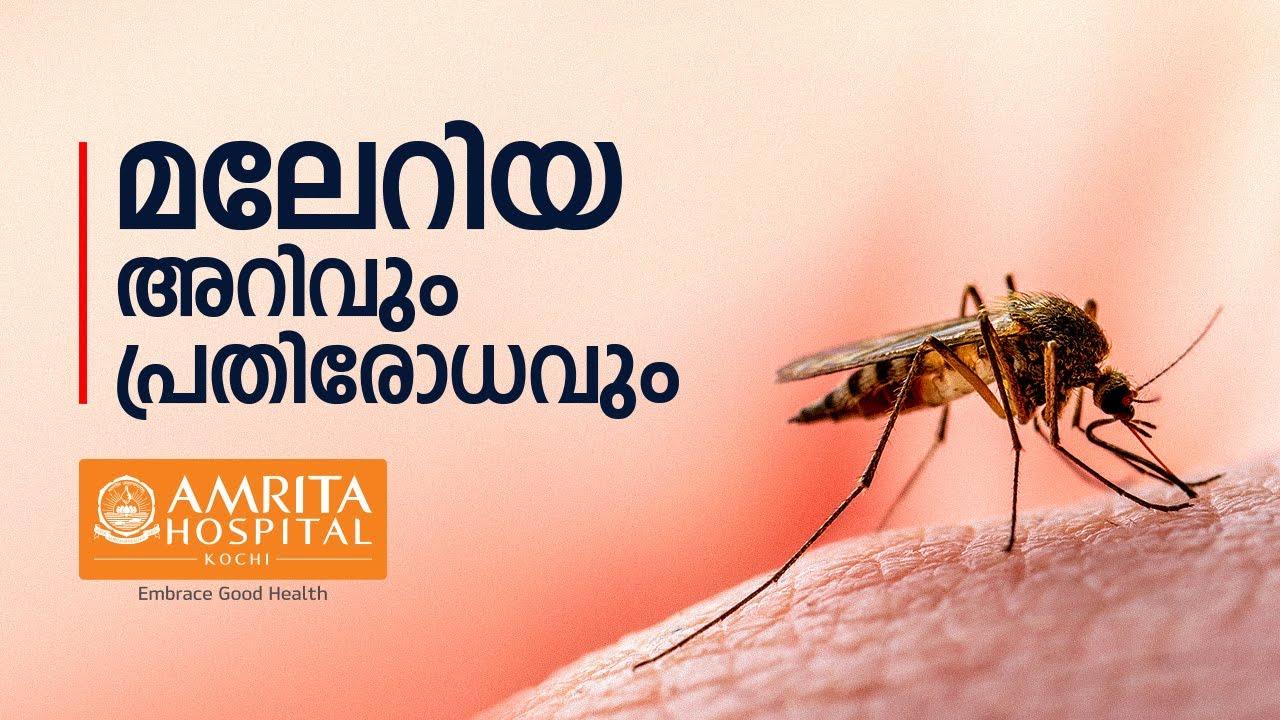 Time to deliver zero malaria: Join the fight: Invest, Innovate and Implement.
Sobha George,

Amrita Hospital Kochi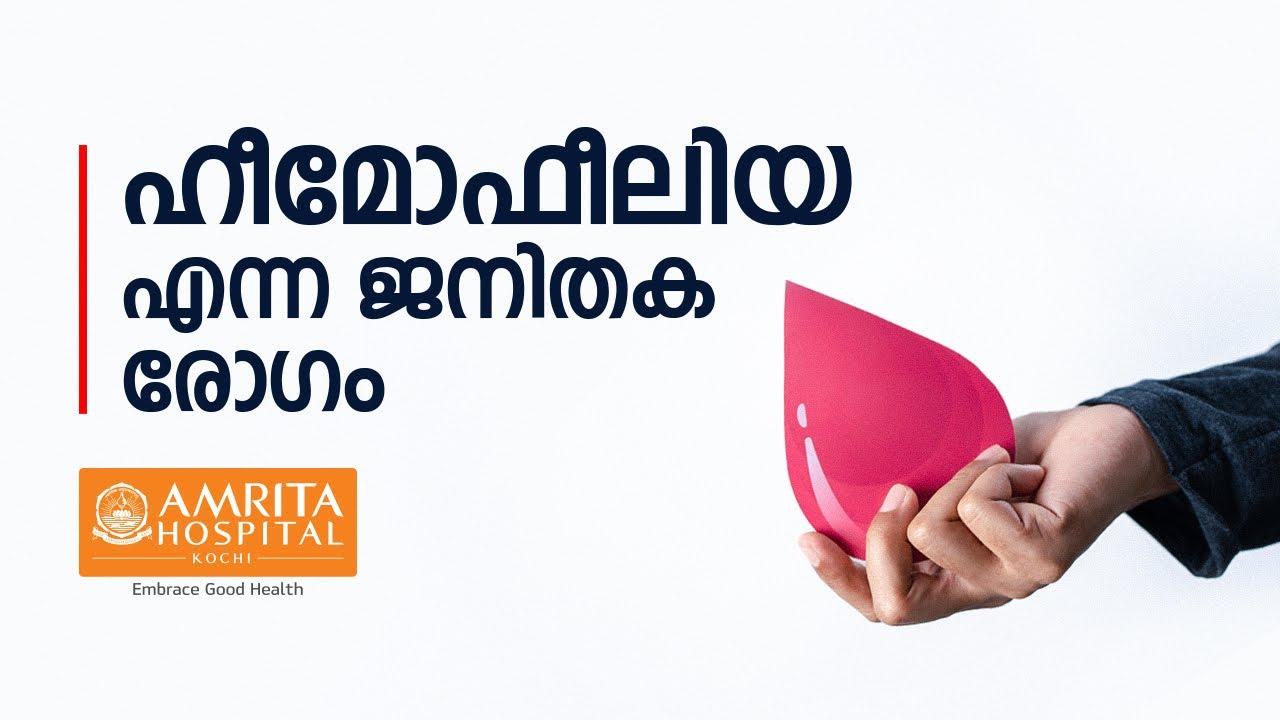 Unite to Fight Hemophilia: Raising awareness on April 17th and beyond.
Dr. Neeraj Sidharthan,

Amrita Hospital
National Safe Motherhood Day - Raising awareness about maternal health and wellbeing during the COVID-19 pandemic
Dr. Sobha S Nair,

Amrita Hospital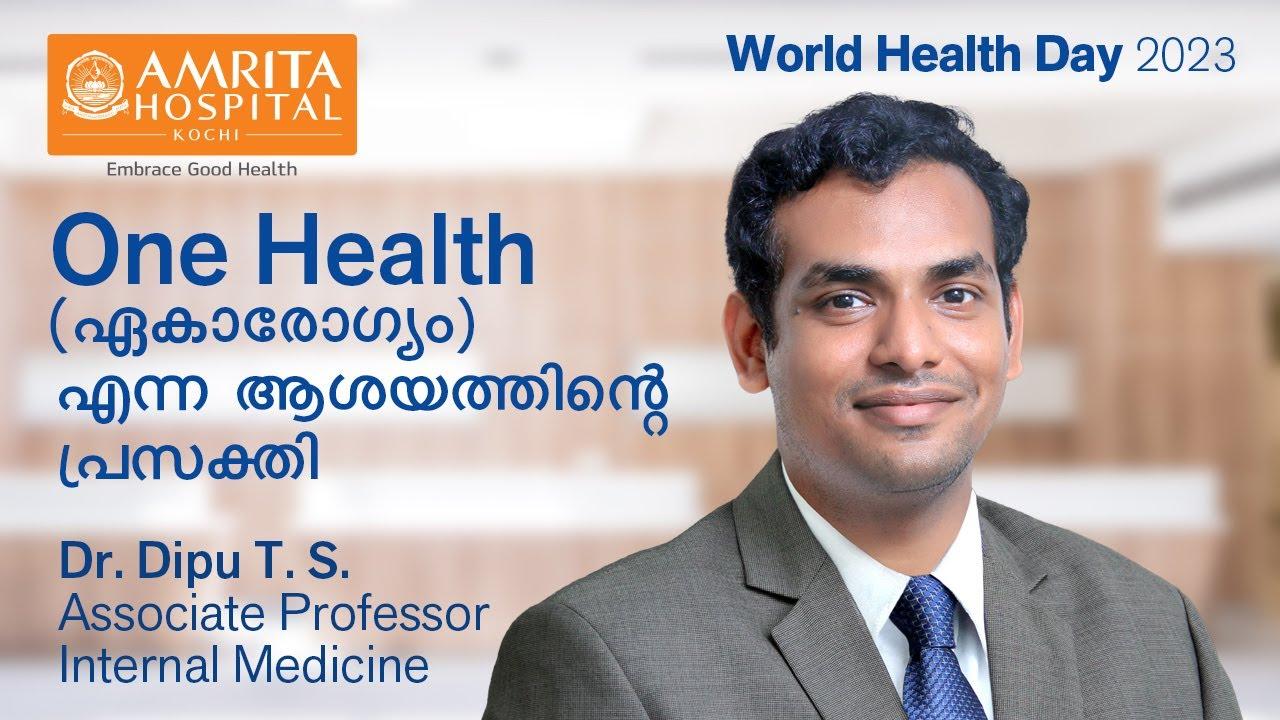 One Health for a healthier world - honoring 75 years of the World Health Organization.
Dr. Dipu T S,

Amrita Hospital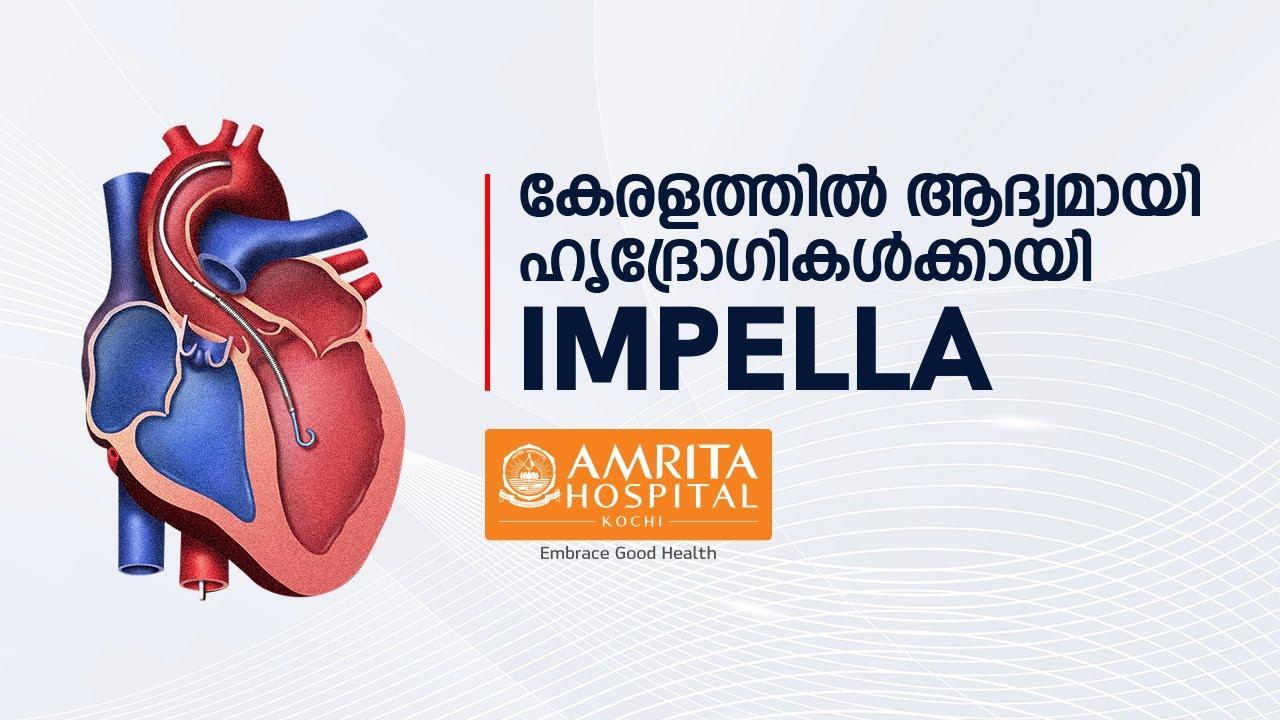 Empowering Your Heart to Beat Stronger - Impella, The Cardiac Savior
Dr. Rajesh Thachathodiyl,

Amrita Hospital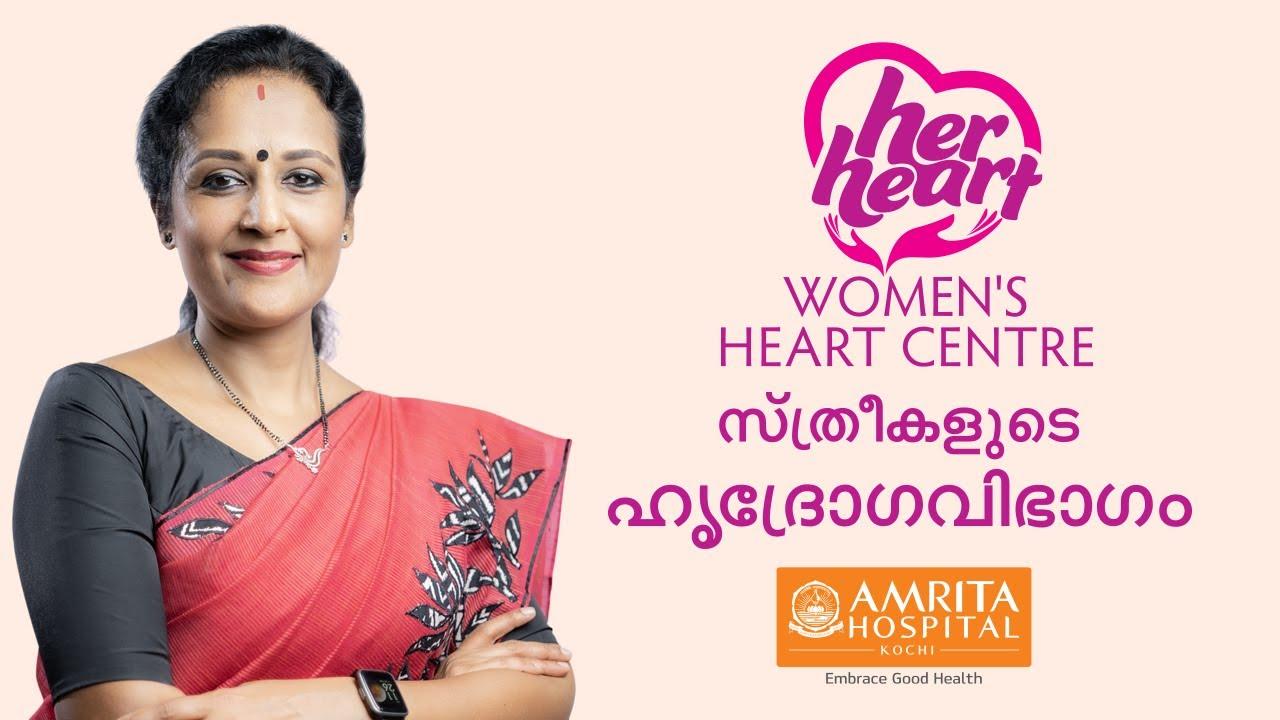 Empowering women to take control of their heart health.
Dr. Saritha Sekhar S,

Amrita Hospital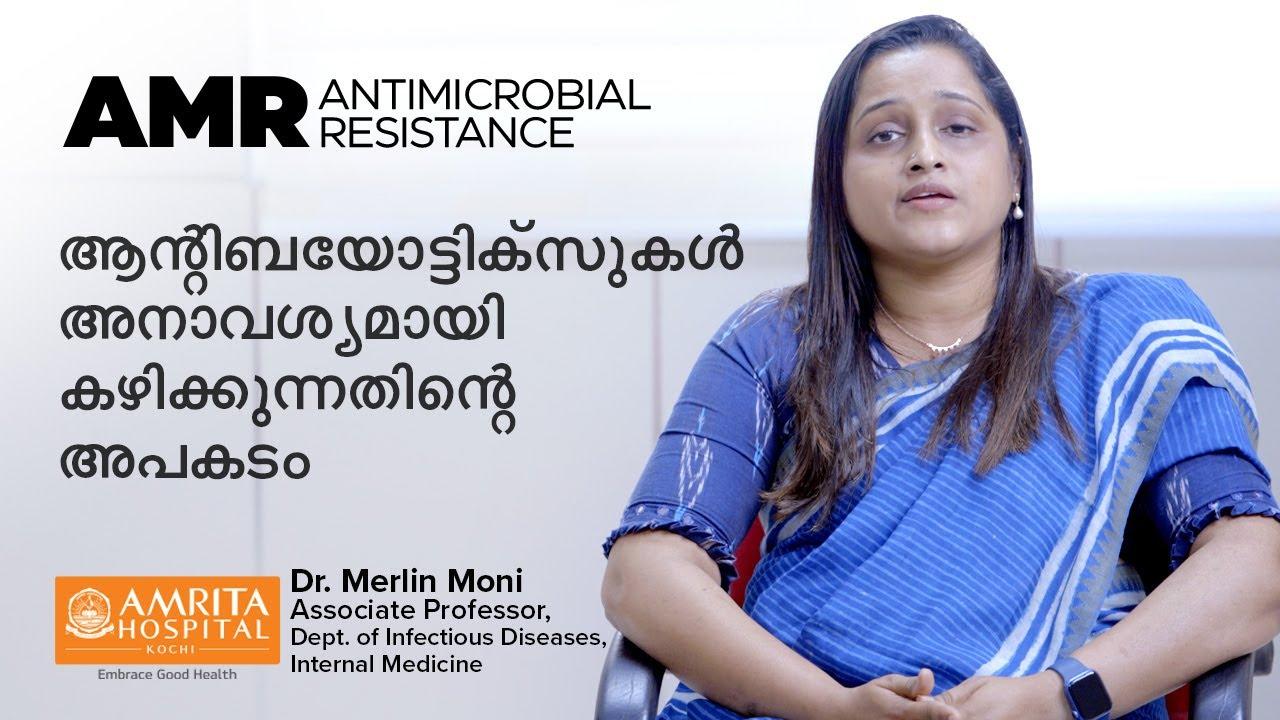 Say no to Antimicrobial Resistance - Protect yourself and the world from this global health threat
Dr. Merlin Moni,

Amrita Hospital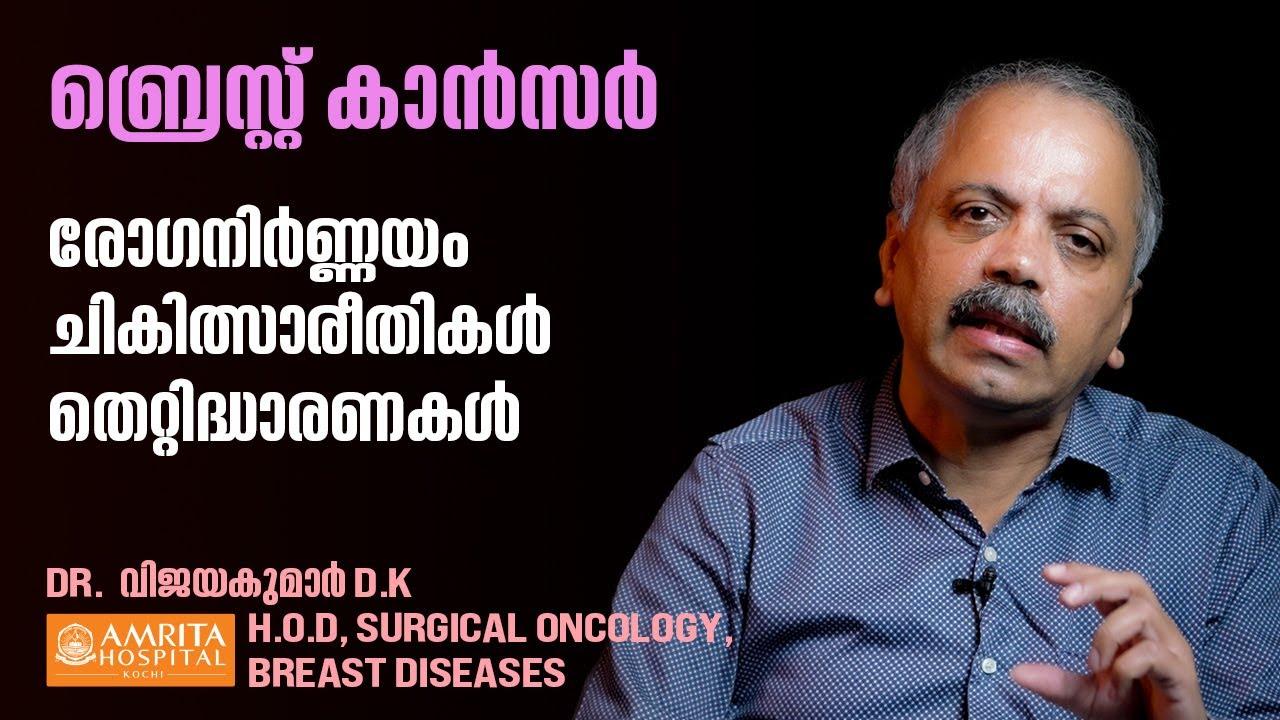 Early detection saves lives – know the symptoms of breast cancer
Dr. Vijayakumar,

Amrita Hospital